Taapsee Pannu is a brilliant and young actor in the Indian film industry. She has proven her worth in multiple films, receiving praise and adoration from reviewers and audiences alike. She will soon be seen alongside Shah Rukh Khan in the upcoming flick Dunki, directed by Rajkumar Hirani. Taapsee, who is a big fan of SRK, is ecstatic about the cooperation. She recently revealed the same thing.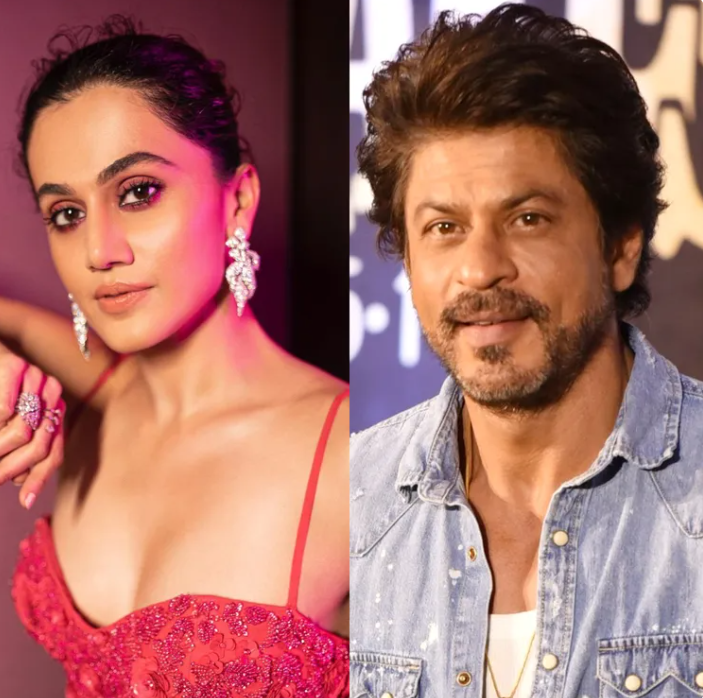 Taapsee said in an interview with PTI that working with Shah Rukh Khan is a "great opportunity." "When you get the chance to work with him, it's a once-in-a-lifetime experience." And when you consider that it will be directed by Rajkumar Hirani, whose films are masterpieces, it doesn't get any better. "I'm not sure how I'll ever get it up," the Shabaash Mithu actress admitted.
She went on to say that, like Shah Rukh, she is from Delhi, thus the superstar's career in showbiz feels personal to her. "I never miss a chance to remind him that he is someone we regard as extremely personal." "Even before I met him, his journey seemed too personal because of how he began and established an empire for himself," she explained.
Taapsee previously appeared in Badla, a Red Chillies Entertainment production starring Amitabh Bachchan and Amrita Singh. Taapsee said to PTI that the route from there to appearing as SRK's co-star is a long one.
In terms of Dunki, the social comedy will investigate the topic of illegal immigration from India to countries such as Canada and the United States using backdoor methods known as 'donkey flights.' In addition to Shah Rukh and Taapsee, Vicky Kaushal and Boman Irani play important roles in the film.
Jio Studios, Red Chillies Entertainment, and Rajkumar Hirani Films are producing the film, which is set to be released on December 22, 2023.