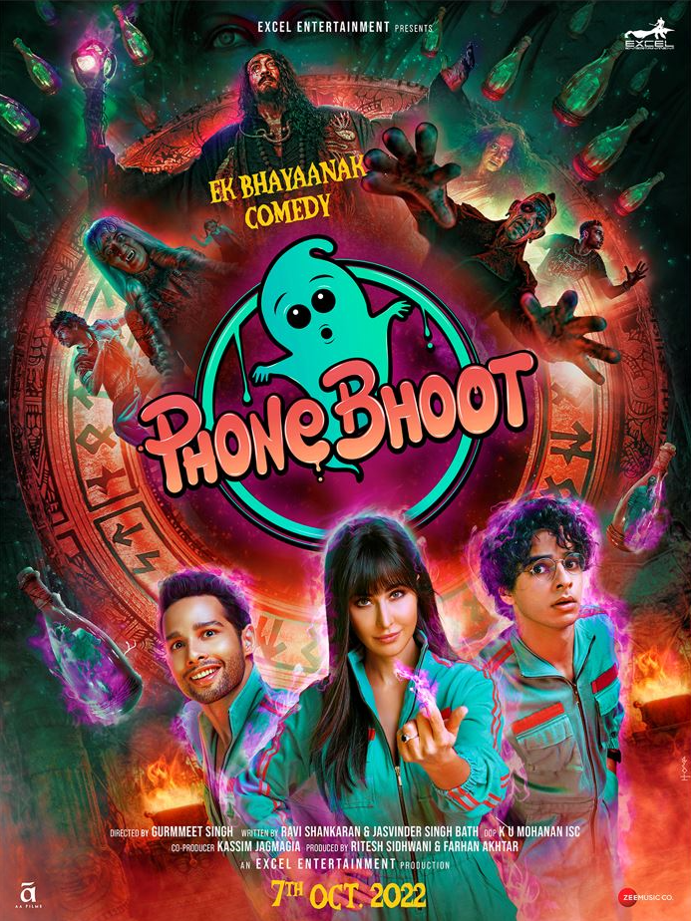 Excel Entertainment has set the release date of Phone Bhoot, an adventure comedy with a scary twist, for October 7th, 2022, heightening audience anticipation.Phone Bhoot, one of the year's most anticipated films, stars Katrina Kaif, Ishaan Khatter, Siddhant Chaturvedi, and Jackie Shroff and is sprinkled with equal parts eerie chills and hilarity.
Since Excel Entertainment announced plans for the horror-comedy, a fast-growing fan favourite genre around the world, fans have been speculating about the film's release date. The casting coup has also attracted the excitement of viewers, since it marks the first on-screen cooperation of Katrina Kaif, Ishaan Khatter, and Siddhant Chaturvedi.
The film's first look and release date have now been revealed. Gurmeet Singh (who directed Mirzapur) will direct the film, which will be produced by Ritesh Sidhwani and Farhan Akhtar. This year's release date for Phone Booth is October 7th. Phone Booth's first poster has also been revealed.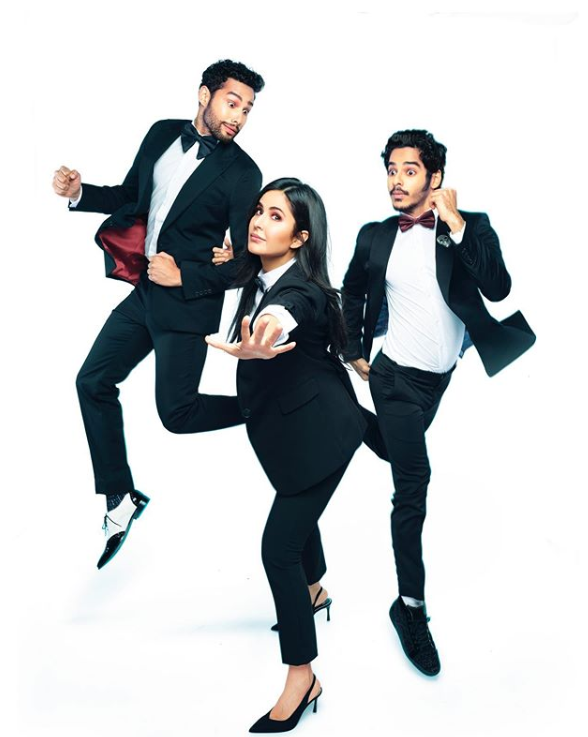 Katrina Kaif wrote, "The one stop shop for all bhoot-related problems, #PhoneBhoot? Ringing in cinemas in 2021." While Siddharth Chaturvedi captioned the post, "Triple Trouble In Bhoot World! Darna allowed hai, as long as you're laughing along the way."