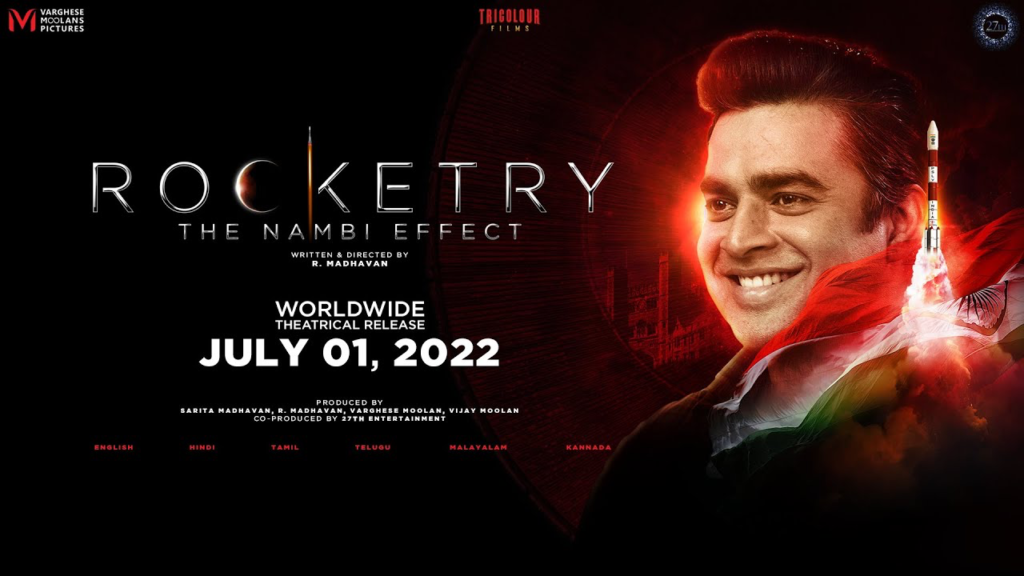 Rocketry: The Nambi Effect, R Madhavan's directorial debut, is nearing completion, and the creators have released a new trailer. The film, which follows the life of aerospace engineer Nambi Narayan, is set to be released in theatres worldwide on July 1, 2022. The second trailer, like the first, demonstrates Nambi Narayanan's resolve to launch commercial satellites for India. He is even willing to turn down a NASA offer to serve his country, yet he is labelled a traitor. The trailer concludes, "Sometimes a man harmed is a nation wronged."
Tracing Narayanan's life, the former ISRO scientist and aerospace engineer was inevitably embroiled in a spy scandal. He was renowned for developing the Vikas Engine, one of the most efficient, liquid fuel engines in the world today that continues to be a workhorse at The Indian Space Research Organization (ISRO) in almost every launch with the unique distinction of never having failed. The biographical drama will reveal the truth behind the mystery through a TV interview with famed Bollywood superstars Shah Rukh Khan (in English and Hindi) and Suriya Sivakumar (in Tamil).
Rocketry: The Nambi Effect is produced by TriColour films, Varghese Moolan Pictures and 27th Investments. The film is being distributed by UFO Moviez in India, with Red Giants distributing in the South, and distributed internationally by Yash Raj Films and Phars Film Co.
Watch the Rocketry: The Nambi Effect Hindi Trailer 2 here: