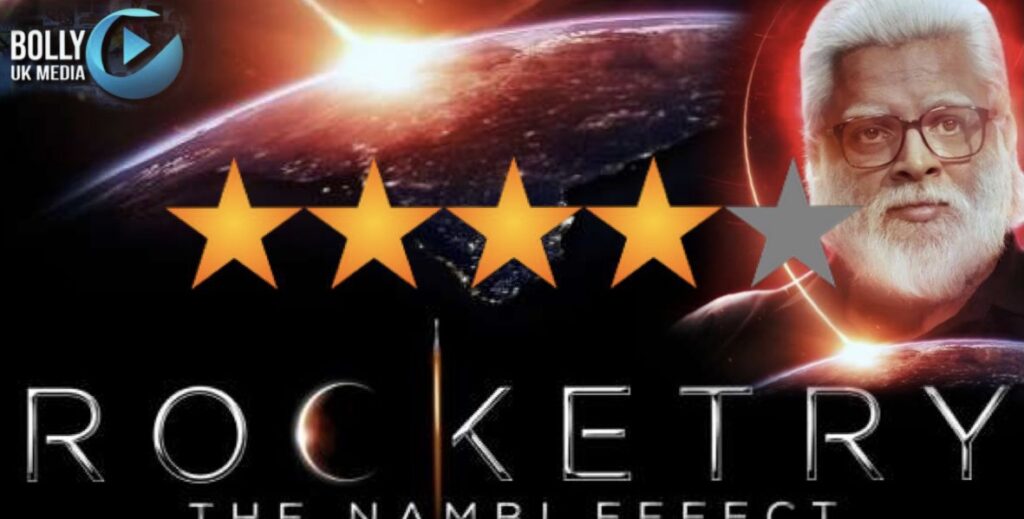 "A stunning visual spectacle that will make you laugh and cry and leave a strong impact lasting forever."
R Madhavan being his usual best and the storyline despite being real, was very beautifully carved. The sequences kept tight, the story progresses to inform you about the science behind rocketry and the emotions that go into making what is extremely patriotic!
Shah Rukh Khan's cameo of about 15.4 minutes, which is regularly spaced is beyond amazing and keeps you hooked. You can never imagine an actor playing an interviewer acting so well, unless it is Shah Rukh Khan. The entire narration about how the real patriot is painted as a traitor and how respected Nambi sir goes on to prove himself right.
The fight for justice, the story, the struggle, the pain, the joy. The film is worth a watch. Long time since COVID-19 that a film so emotionally gripping has arrived in the cinemas.
The climax is unmissable and full of surprises. Hope the film gets its due, the amazing cinema and the beautiful locations, set back in time and in line with the timeline of history! This one is extremely well researched.
4/5 stars